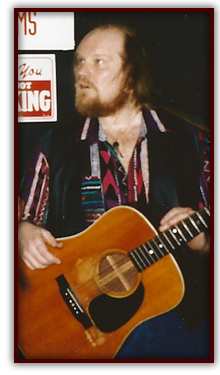 Venues

Orpheum Theater, Omaha NE (with the Omaha Symphony)
Tractor Tavern, Seattle WA
Rose Garden Amphitheater, Portland, OR
The Aladdin Theater, Portland, OR
Artichoke Music, Portland, OR
Redhare, Astoria, OR
Old Town School of Folk Music, Chicago, IL
Iron Horse, Northampton, MA
Passim, Boston, MA
Seattle Folklore Society
Du Page Arts Center, Illinois
Creighton University Arts Center, Omaha NE
Grand Lake Lodge, Colorado (annual concerts)
Sioux Falls College, South Dakota
King of France, Annapolis, MD
Merriman Tavern, Scariff, Ireland
Cousin Andy's, Carbondale, IL
Eccles Hall, Utah State University
River Theatre, Astoria, OR
Brewery Arts Center, Carson City NV
Weathervane, Frederick, MD
Riverboat, Toronto, Ontario Canada
An Beal Bocht, Dublin, Ireland
Coaster Theatre, Cannon Beach, OR
Newport Performing Arts Center, Newport, OR
Dornan's, Moose, WY
Traditions, Olympia, WA
Troubador Folk Club Philly, PA
Kells, Portland, OR
The Mill, Iowa City, IA
The Birchmere, Alexandria, VA
Maple St Chapel, Chicago, IL
Old Dominion U, Norfolk, VA
The Silver Dollar, Butte, MT
The Front Porch, Valaparaiso, IN
Eagle Tavern, NYC
Western Wyoming Community College. Rock Springs, WY
Coaster Theatre, Cannon Beach, OR
Civic Auditorium, The Dalles, OR
The Birchmere, Alexandria, VA
Tsillan Cellars Winery, Chelan, WA


OPB Oregon Artbeat



Blue Roads, Red Wine



Ride 'Em Bill



Celilo Falls



Festivals

Kerrville Folk Festival
Napa Valley Music Festival
Ozark Folk Festival
Sisters Folk Festival
Willamette Valley Folk Festival
Alaska State Fair
Stormy Weather Festival
Juan De Fuca Festival
Festival at the Fort, Omaha NE
Tumbleweed Festival
Timberline Festival of the Arts
Southeast Alaska State Fair
Carson City Nevada Brewery Arts Concert series, July 2012
Maritime Heritage Center, Seattle, WA
College of Du Page Arts Center, Chicago, IL
Winter Folk Festival, Florence, OR January 2008
Winterfolk, Portland, OR
Radio

Mountain Stage Radio Program
KCND, Bismarck, ND
WXPR, Rhinelander, WI
KPBX, Spokane, WA (Spokane Art Museum)
KUWR, Laramie, WY
KUCV, Lincoln, NE (Concerts in Lincoln, North Platte & Kearny)
KHNS, Haines, AK - The Chilkat Center
WDCB, Glen Ellyn, IL (Du Page Arts Center)
KUSD, Sioux Falls, SD (Jehske Performing Arts Center)
KMUN, Astoria, OR (Labor Temple Ballroom)
KZUM, Lincoln NE
KSTK Wrangell, AK
KANZ Garden City, KS



and hundreds of others through the years ...
Click on the following thumbnails to view each complete article.









"Tom May himself is the epitome of a balladeer, singing his own songs and those of others with warmth, humor, and accessibility"
The All Music Guide
"Tom is a troubadour in a greater sense than I am. He goes out there and plays, traveling in a car down some very long roads, from one show to another"
David Mallet (author of "The Garden Song")
"Tom May sounds a little like the young Stan Rogers with a dash of Ian Tyson…His rich, round, full voice caresses each song before he lets it go."
Rich Warren, Sing Out! Magazine
"Perhaps my own favorite of Tom's is the saucy Louisiana/Texas vibe of "The Rose of the Riverwalk". But you will doubtless come away with a sense of affirmation from the entire set-for it keeps the music, and the inevitable currents of faith in mankind, alive in a time that hasn't welcomed the singer/songwriter with open arms. Very good stuff, indeed."
Bill Fisher, writing about "Vested" in the Victory Music Review
"Thanks to his fine River City Folk program, which airs on most public radio stations around the country, Tom May may well be the most well-known Nebraskan in the country."
Jon Sirkis, Acoustic Musician
"His album's a delightful showcase of ripely matured musicianship, blending songwriting, voice and instrumentation that have definitely 'arrived'."
Folk Roots
"One of the most talented performers in the emerging acoustic music renaissance. His voice really rivets one's attention, whether on record or tape, or in concert. Tom is a real crowd-pleaser.
The Boston Globe
"Tom May has a voice that is smoother than silk! When he combines singing with narration in one of our favorite songs, it is too good!"
Folk Music Quarterly
"Tom May not only keeps the folk music tradition alive, he enhances the genre with his commentary, his introduction of new artists, and his own unique music."
Howard Lowe, KVNO Radio
"Tom May's music revives the art of listening!"
Cathy Beckham, The Statesman Journal, Salem Oregon
"Tom May's newest Album is a delightful mix, all excellent. The pace of the music, like May's singing, is gentle and laid back, a portrait of a wandering life, loving and longing…"
Danna Garcia, Canadian River Music
Victory Review
Acoustic Music Magazine
Review by Tom Peterson - 2008

Blue Roads, Red Wine


The great troubador of the Pacific Northwest Tom May is out with his latest, and it's a magnificent work. "Blue Roads, Red Wine" is an "autobiographical" album, his look back at 36 years of traveling, performing,exploring, loving, sampling the grape and looking forward to more of the same.

The title cut, about two of his four favorite things-is as good of a song about the road as has ever been done, andMay and his all-star backing band give the delightful melody a full, shiny treatment. Some say he sounds like Ian Tyson; he also invite favorable comparisons to his friend, Gordon Lightfoot, especially when he writes evocatively or delves into Pacific Northwest history.

With "Celilo Falls", May ( and his co-writer on this song, mandolin player Fuzzy Purcell) has composed animportant answer song to Woody Guthrie's BPA collection,important not just because it's a critical look at what the great dams did to the Columbia River; it's important because it's not a grouchy parody-it's a hummable original.

May closes out the album with a handful of songs by other people, and they're high quality pieces, too.He's included Pat Garvey's "The Lovin of the Game" which is the song that gave the title to May's outstanding book (with Dick Weissman) on how to navigate the music business. Whatta Guy, Whatta CD!


Sing Out! Magazine
Review by Rich Warren - Fall 2008

Blue Roads, Red Wine

Tom May is one of those elite journey-man singer-songwriters and interpreters in the school of the young Gordon Lightfoot, David Mallett and Bill Staines. May's pleasing Irish tenor and solid acoustic accompaniment delight the ear on this CD he co-produced with Billy Oskay and Fuzzy Purcell. He has six accompanists and three harmony singers in various combinations, creating a rich sound that never competes with his voice.

Perhaps the title song "Blue Roads, Red Wine", sums up his musical choice of many journeys and reflecting after a glass of wine by candlelight. May penned six of the ten songs on the CD and chose well for the rest, including "Lovers Heart" by Andy Stewart and Phil Cunningham; "Watching the Rivers Flow" by Chris Kennedy; ""Somewhere Down the Line" by Bruce Coughlin; "Lovin' of the Game" by Pat Garvey; and "Hope for One and All" by David Mallett. The latter pair of songs are two of the finest to come from the singer-songwriter genre over the past 40 years.

"Celilo Falls", authored by May and Purcell, movingly describes the flooding of Native American lands along the Columbia River without any treaty or agreement. May lovingly treats each song, whether his own or by another, and you can tell he truly enjoys singing them. There's lots of variety between bouncy and gentle. When May sets his small band cooking, they create quite a feast of sound.

After his song "Yukon Journey, 45 Below", I expect him to break into reciting "The Cremation of Sam McGee". His particularly fine song, "The Eyes of Rembrandt", captures the essence of painting and the artist.

For those who miss the sonority and harmony of the folk recordings of decades ago, the sound lives on in this recording. "Blue Roads, Red Wine" is a sweet gift to the ear, and a reminder that beauty and content are not mutually exclusive.

Website Note: Rich Warren is an uthor, columnist, and producer of the longest running folk radio program in the U.S., The Midnight Special. Out of the more than 800 recordings Rich Warren received this year, he has named Blue Roads, Red Wine his choice for one of the 12 top folk/acoustic recordings of 2008.
About Tom May | Upcoming Events | Booking Info | Press Resources | Photo Album | Tom's Blog