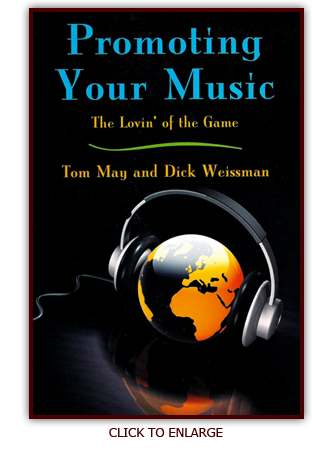 While many dream of a career as a singer/songwriter, few know how to go about getting bookings, copyrighting, and protecting their songs, making promotional recordings, getting radio and print coverage and negotiating contracts for appearances. This book covers all of these topics and more, aimed at everyone from the absolute beginner to the more seasoned performer, to help them avoid the common pitfalls and problems encountered along the road to success.

The authors draw on years of experience as songwriters and performers. They have conducted interviews with many singer/songwriters who share their experiences, both good and bad, as they've worked their way up from local gigs to full-time careers. Throughout, practical tips are highlighted and real-life stories help illuminate common issues faced by all performers/songwriters.



Review: Promoting Your Music: The Lovin' of the Game
By John Foyston
The Oregonian, Portland, Oregon June 2007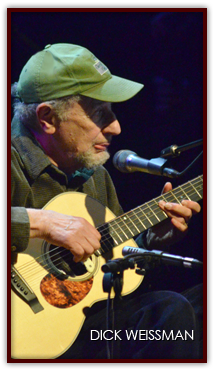 An Old Byrds song taught us how to be Rock n' Roll stars, but until Tom May's new book "Promoting Your Music; The Lovin' of the Game" there have been few how-to guides about making a career writing and playing your own music. A career is different from being a star. Although May organizes concerts such as Winterfolk, hosts weekly folk-music radio shows, has played thousands of gigs and recorded 11 albums, he wouldn't likely consider himself a star. But he has made a living from doing his music for nearly four decades. That's why musician and author Dick Weissman suggested May when Weissman's publisher, Routledge, first floated the idea of a journeyman's guide.

Weissman wrote about a quarter of the book, including the sections and passages dealing with copyrights, the musicians union, and a chapter about placing music in movies, TV, and the royalties involved. May wrote the rest, beginning about two years ago and finishing a year ago, although the book has just been published.

"It's a guide for people who want to earn their living in music", he said. "there are plenty of nuts and bolts in there, but the challenge was to put something together that's not just a toolbox, but also works as a entertaining narrative- a book like this can be like wading through a pool of sawdust."

May avoids that dry feeling with funny, instructive stores and recollections gleaned from interviews with veteran players such as Gordon Lightfoot and Eliza Gilkyson. And from his own memory banks, because he's got a story or two from his four decades in the biz. Such as his first guitar, a Sears Silvertone acoustic that he played so much he wore the paint off its fingerboard. Or an early career gig in an Ontario bar where he was supposed to play five sets a night, five nights a week, plus a Saturday matinee. He wondered what that was, exactly. But at least he had a good crowd, he noticed, as he set up for the first matinee ... all guys, though.

Then a young woman walked onstage and said she, too, was performing that afternoon. When her time came, she eased a record player's needle onto a copy of "Proud Mary", and started dancing- and shucking most of her clothes, to the audience's obvious enjoyment. And then she walked offstage, leaving the room to May: "Here I was," he said, "having to come back onstage with all of my emotion-laden young man's folk songs and follow a stripper."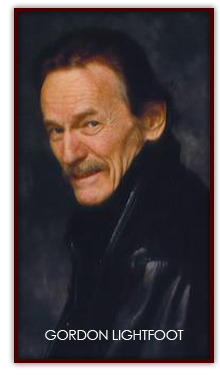 That's probably what some musicians and comics mean they talk about a tough room. The book is entertaining, but May's message that a career musician must be able to handle every aspect of his or her careeer is unflinching- and might dim the stars in some aspiring singer/songwriters eyes. "the biggest misconception is that an agent will magically resolve your joblessness and produce a lot of gigs for you" May saind, "but that's simply not going to happen until you reach a certain level of popularity that makes it viable for the agent to spend time promoting you and still be able to make money for himself." It's a lot of work to set up gigs, the publicity mill grinding and attend to the logistics of touring-not to mention the music part of a music career. But May prefers to do everything himself: he's had agents and managers in the past, but these days he does it all, and saves the 20 percent or 40 percent fee off the top. He likes the autonomy and the freedom afforded by controlling every part of his career.

He also believes in the rule of three: playing your music must be your primary goral and passion, but look for an opportunity to help pay the rent by working at jobs that are related to your goals. For May, that includes his weekly national radio program River City Folk, and the concerts such as Winterfolk, that he organizes.

If you're hesitant about assuming that kind of responsibility for your own fate, he said, you might consider another line of work. "There's a reason that the subtitle of the book is of a Pat Garvey song, "The Lovin of the Game". If you're doing this for any other reason other than the love of playing music, then you've missed out."
Discography | Store | Promoting Your Music: The Lovin' of the Game